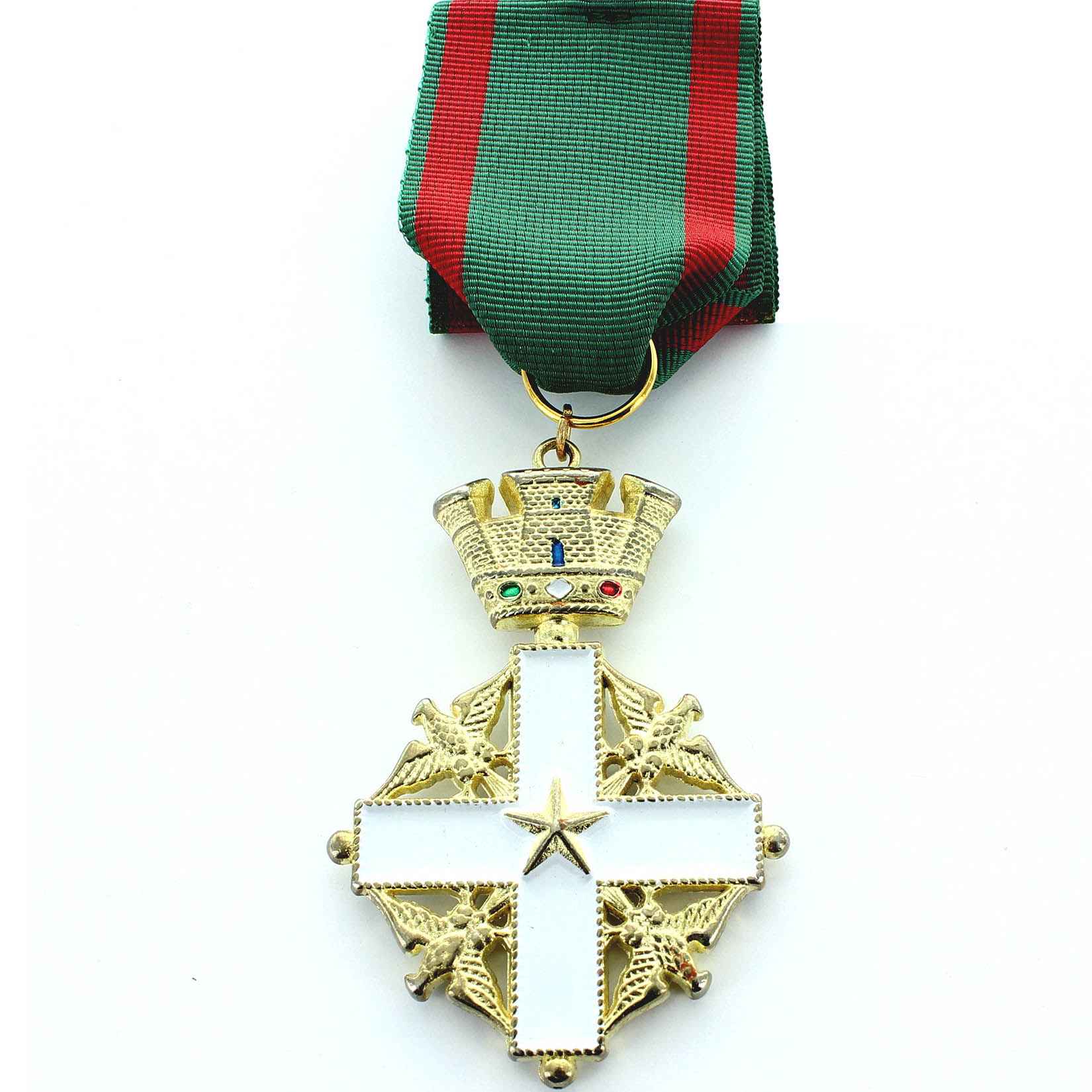 The Order of Merit of the Italian Republic was founded as a senior order of knighthood by the second President of the Italian Republic, Luigi Einaudi in 1951. The highest ranking honour of the Republic, it is awarded for merit acquired by the nation in the fields of literature, the arts, economy, public service and social philanthropic and humanitarian activities for long and conspicuous service in civilian and military careers.
Post-nominal letters for the order are OMRI.  The order has replaced national orders such as the Civil order of Savoy (1831), Order of the Crown of Italy (1868), the Order of Saints Maurice and Lazarus (1572) and the Supreme order of the Most Holy Annunciation (1362)
The order is bestowed by decree of the President of the Italian Republic, as head of the orders of knighthood, on the recommendation of the President of the Council of Ministers.  Except in exceptional circumstances, no one can be awarded for the first time a rank higher than Knight.  The minimum age requirement is normally 35.
Item No:  40-024
Contact us about this item