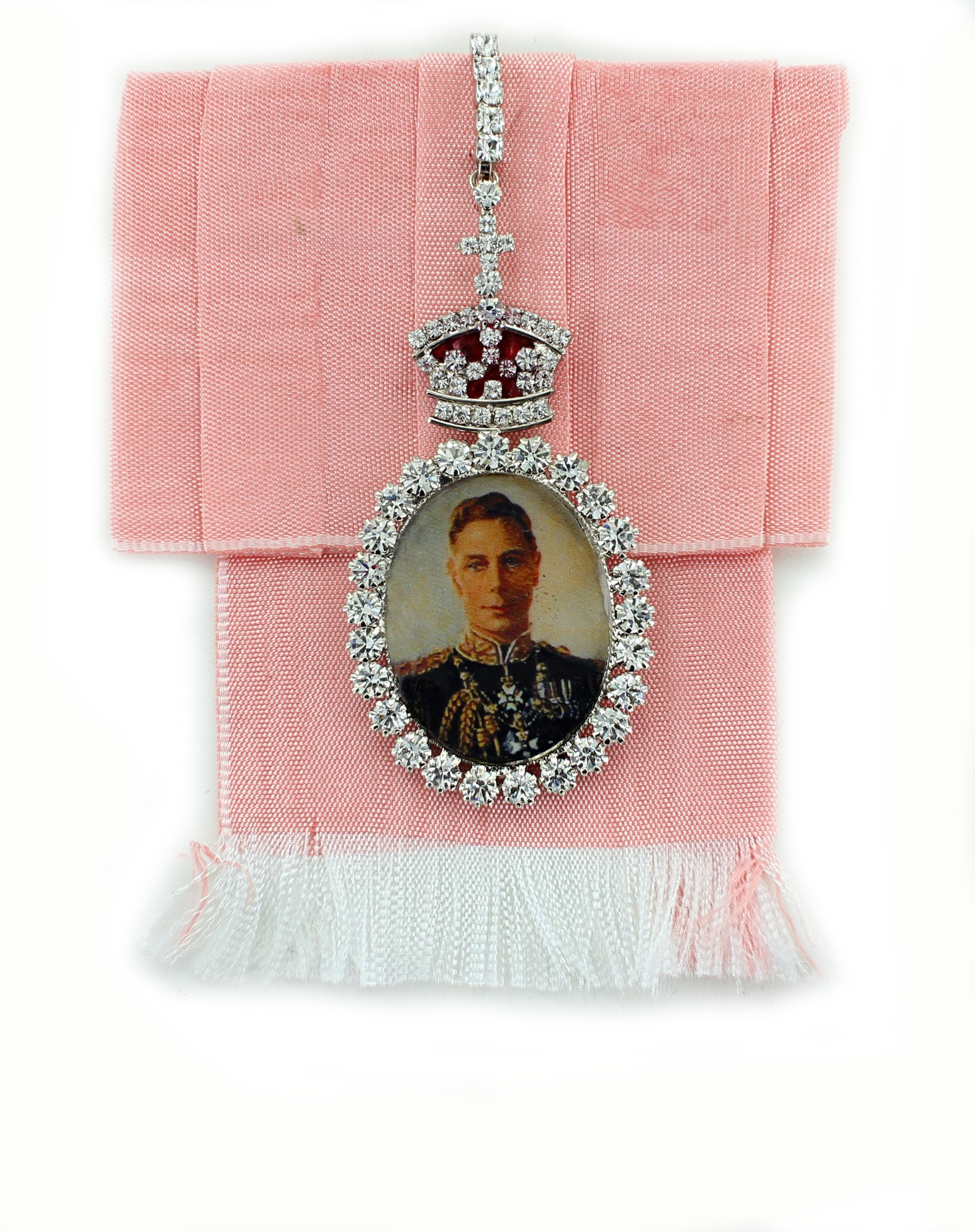 It is the tradition for most royal families. Family orders are a personal gift of a Sovereign and are given to female members of the immediate family. In Great Britain, this custom was introduced by King George I, the first of the Hanoverian monarchs.
Until the end of Queen Victoria's reign the Order consisted of a cameo miniature set in diamonds. Edward VII introduced its present form of a portrait which was painted on ovory.
A new family order was established at the start of each reign but the list was never published. Its presence is only known when the recipient wears it in public.
Princess Anne was given an Order when she was 18 on 23rd April 1969 and the Princess of Wales received it in 1982 some 16 months after her marriage.
The badge is worn on evening dresses only or on State Occasions on the left shoulder attached to a heavy fringed silk bow.
Item No: 40-004
Contact us about this item