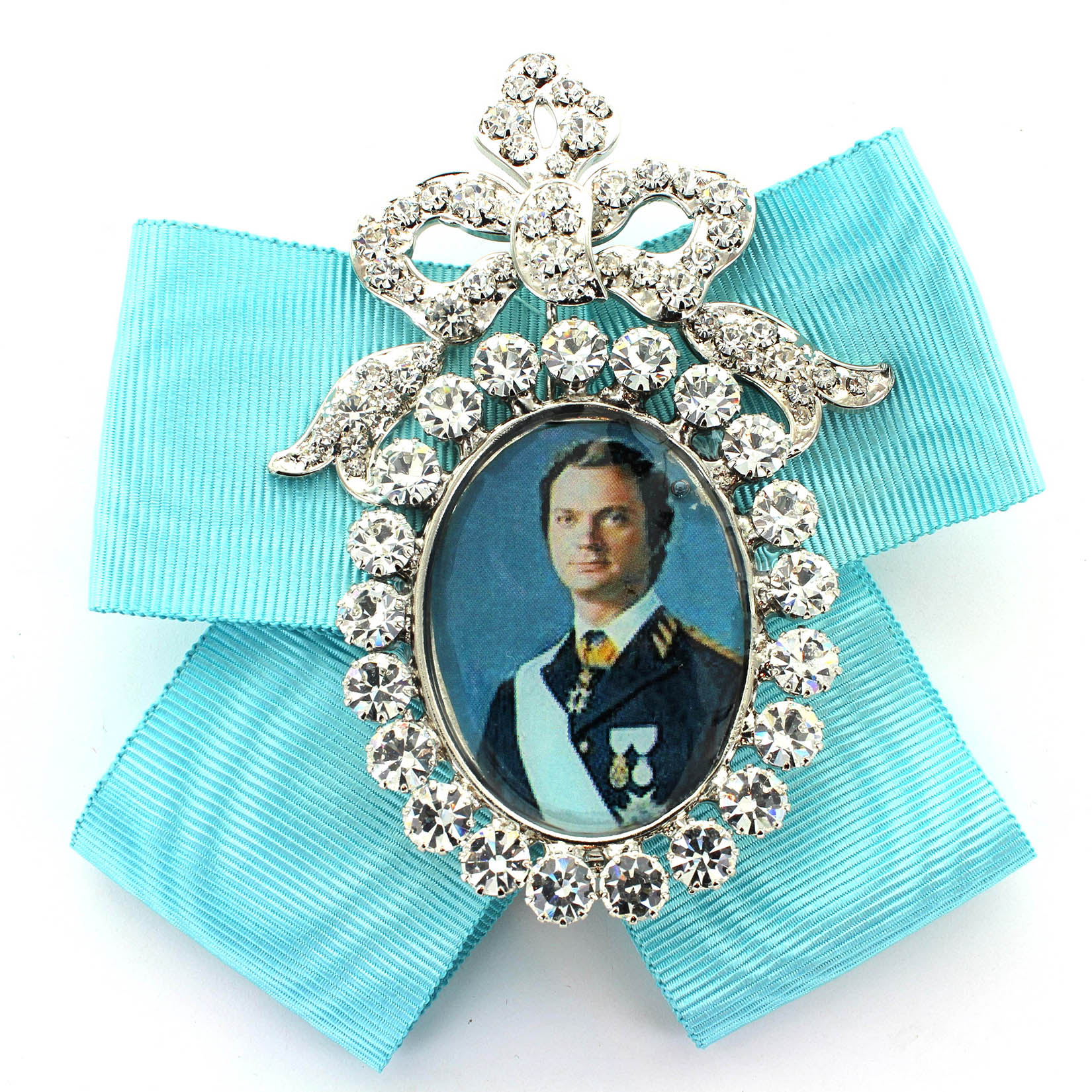 The decoration currently consists of an oval portrait of King Carl XVI Gustaf half length. There are different versions of the portrait of the King, where he is dressed in admiral's uniform or simply formal wear with either the Seraphim band or chain.
 The portrait is framed by brilliant-cut diamonds and a brilliant bow at the portrait above page. The portrait is attached to a bow in Seraphim light blue ribbon and is held to the person's attire with a pin that is not seen.
 Different designs of the frame exist: some are more decorated than others.
The tradition is practiced in the royal families of Britain, Norway, Sweden and Tonga
Item No: 40-030
Contact us about this item