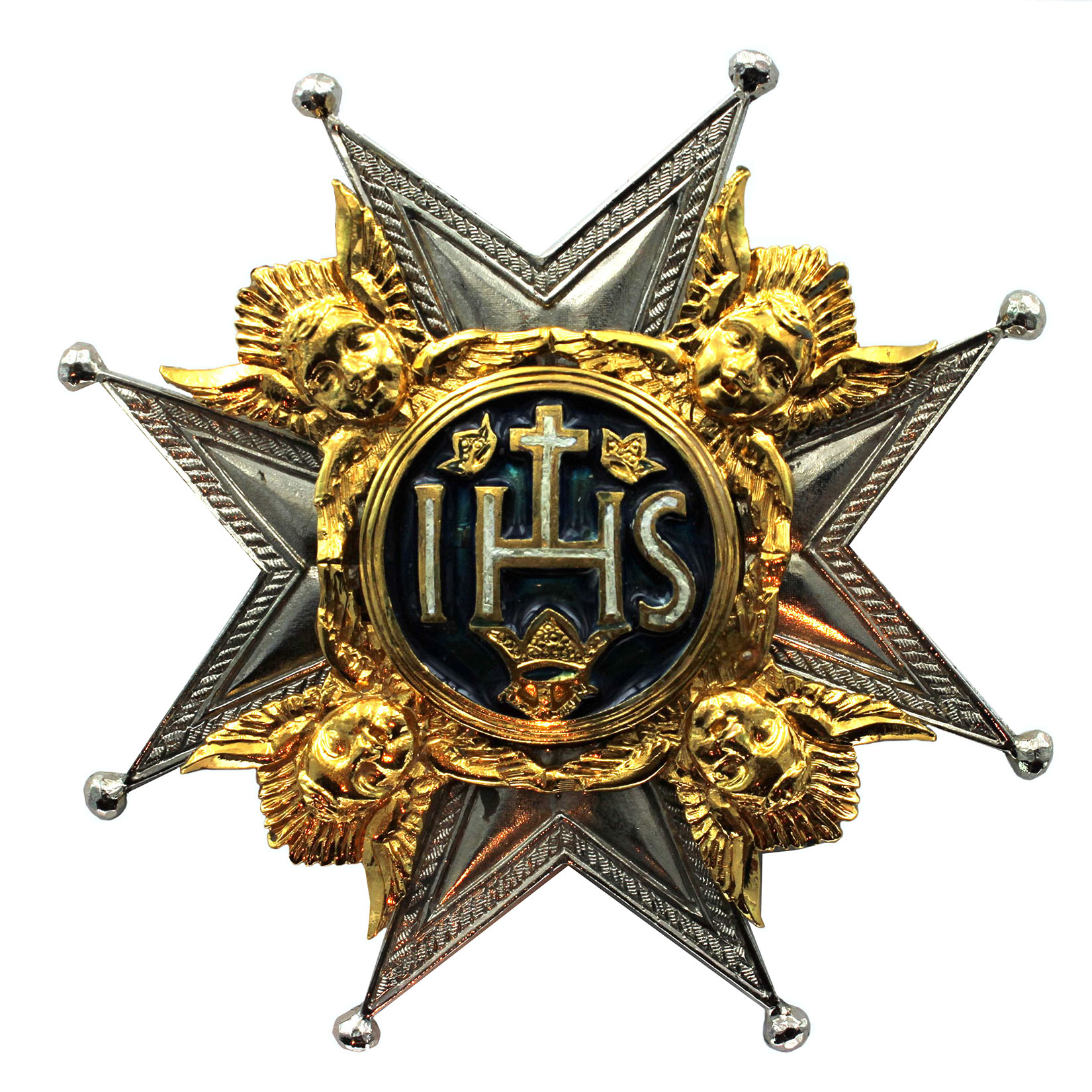 The Royal Order of the Seraphim is a Swedish order of chivalry created by King Fredrick on 23rd February 1748 Seraphim being one of 9 choirs of angels. The order has only one class with the dignity of knight (Member for women and Member of the Cloth for clergymen, and is the foremost order of Sweden. This is an order of His Majesty the King. A Swedish Knight of the Order of the Seraphim is not referred to as Knight of the Seraphim, but rather as Knight and Commander of the Orders of His Majesty the King.
When originally instituted the knights of the Order were required to supervise the major hospitals and metal asylums in Sweden, and in particular, the Seraphim Hospital which was a major hospital in Stockholm until it was closed in 1980.  The requirements would die out as boards of physicians and other professionals made such supervision by Knights of the Seraphim anachronistic during the 19th century.
As part of the recognition of the Swedish orders in 1975, appointments of Swedish citizens to the various orders ceased and conferrals were restricted to foreigners.  Likewise, the Order of the Seraphim was restricted to foreign heads of state and equivalents.  In 1995 the law was revised and conferrals upon members of the royal family allowed.
Item No:  40-028
Contact us about this item