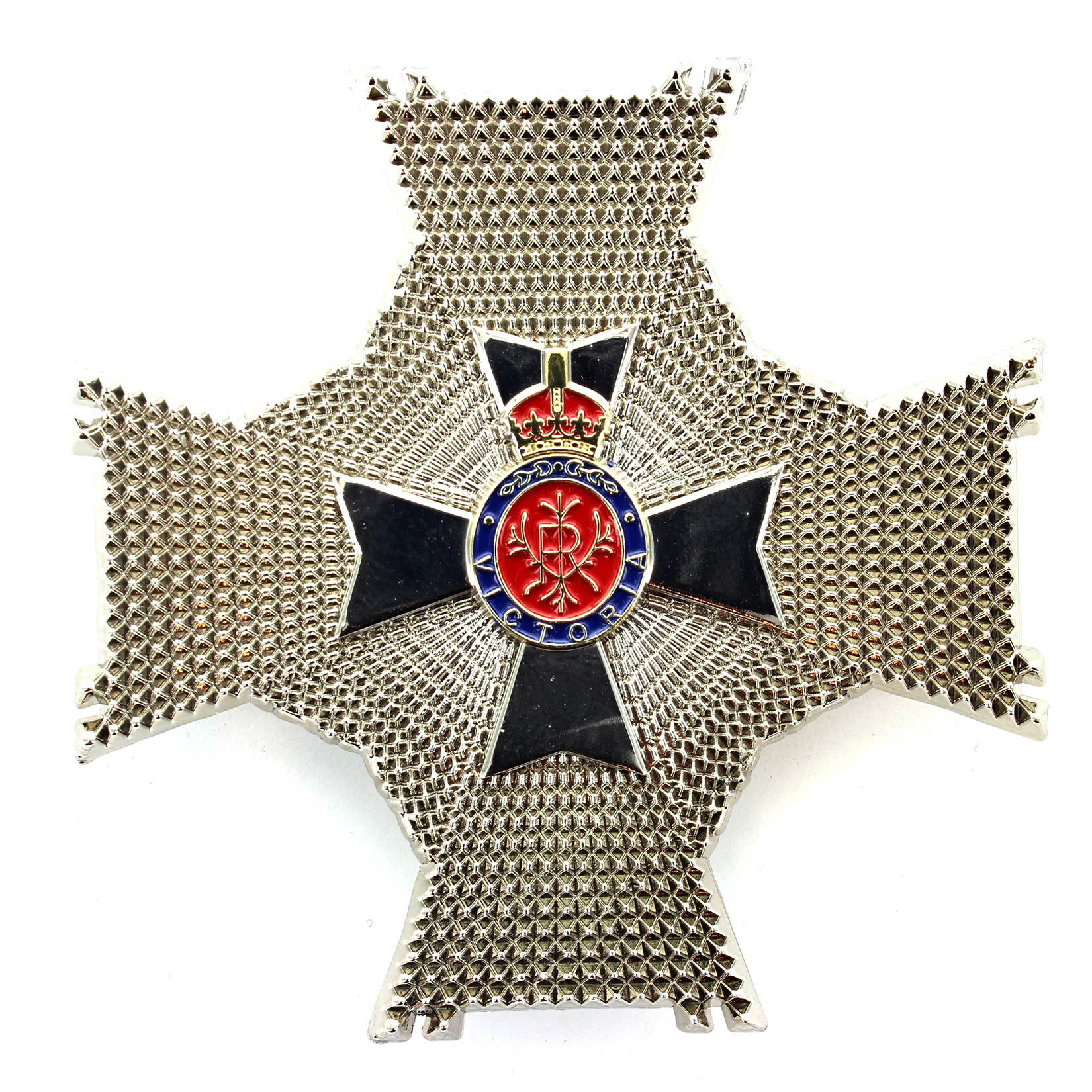 The Royal Victorian order was established in 1896 by Queen Victoria. It recognises distinguished personal services to the monarch.
There is no limit on the number of individuals that can be honoured, which to this day remains the discretion of the monarch.  There are five grades of the order and the first two grant titles of knighthood. 
In 1902  King Edward VII created the Royal Victorian Chain as a personal decoration for royal personages and eminent British subjects.  This was the highest class of the Royal Victorian Order.  Today, it is distinct from the order, and issued by the chancery of the Royal Victorian Order.
After 1931, the order ceased to be purely British.  The Prefect of  Alpes-Maritimes and the Mayor of Nice were the first to receive the order in 1896.
Item No: 40-044
Contact us about this item