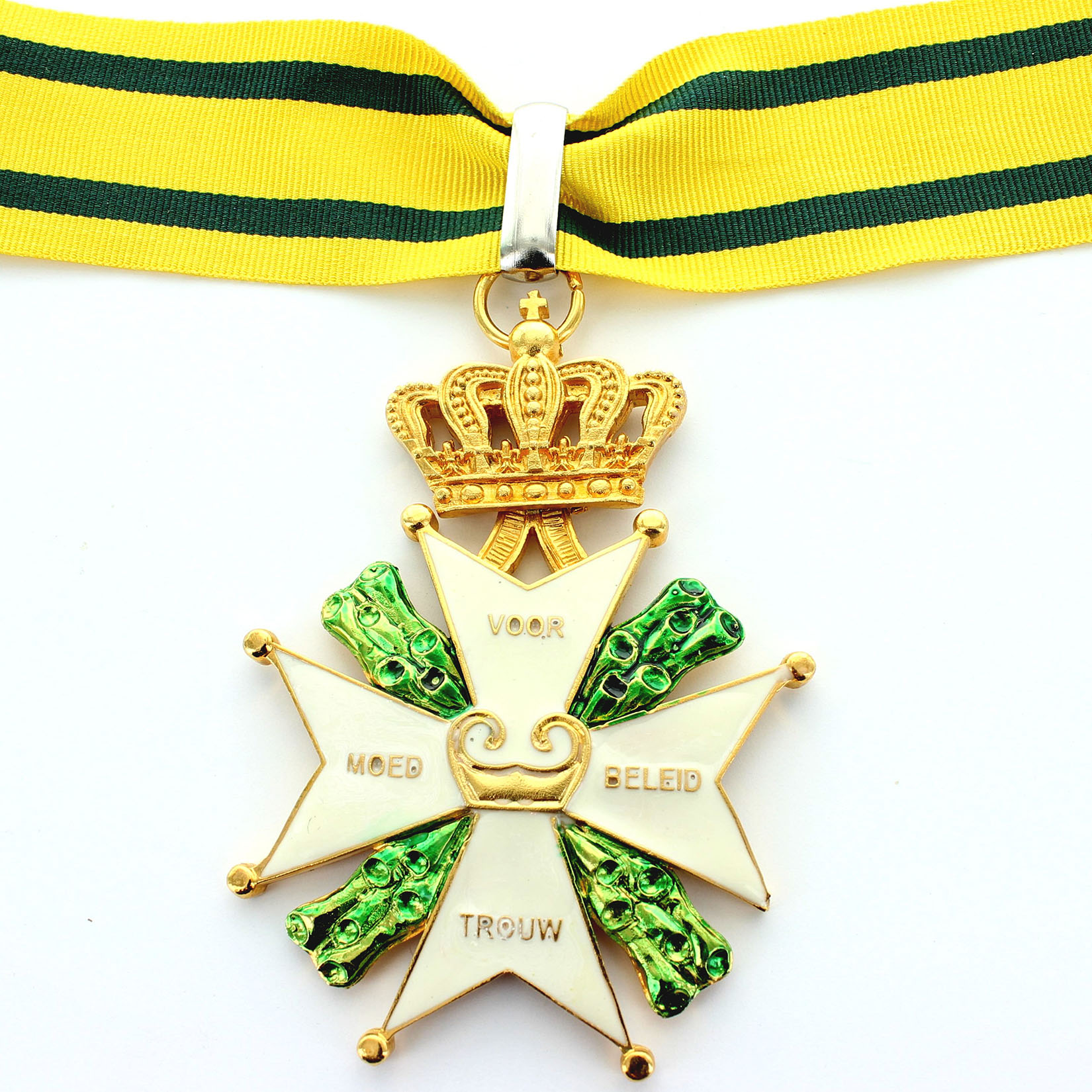 The Military order of William is the oldest and highest honour of the Kingdom of the Netherlands. The Order is named after St. William of Gellone (755-814), the first Prince of Orange. The Order's motto is Voor Moed Beleid en Trouw (For Bravery, Leadership and Loyalty)
The chivalric order was established on 30th April, 1815 by King William I and was presented for feats of excellent bravery on the battlefield and as a meritorious decoration to senior military officers. 
The Order is comparable with the French Legion d'Honneur but far less often awarded, the Military William Order is a chivalry order of merit open to everyone regardless of rank and nobility, and not only to Dutch military but also foreigners.  To date membership of the Order is extremely rarely awarded and only for excellent bravery in battle.
In the spring of 1940, it was decided that civilians would receive the Military Order of William for heroic acts in the resistance.  After the liberation of the Netherlands and the Dutch East Indies, several men and one woman from the resistance were awarded The Military Order of William.
Item No: 40-046
Contact us about this item