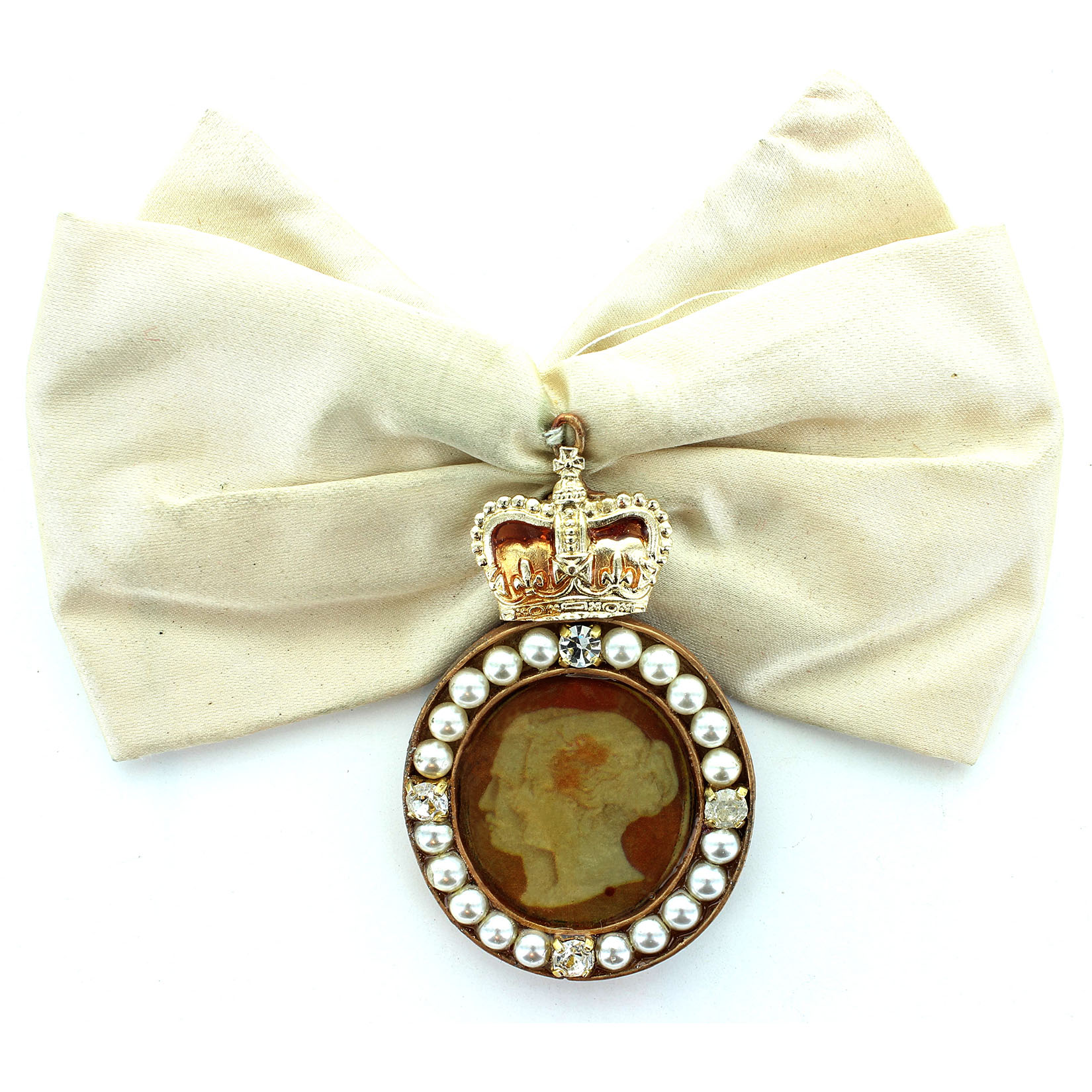 Royal Order of Victoria and Albert, 3rd Class badge (1880-1902), shell cameo of Queen Victoria and Prince Albert in gold frame surrounded by twenty half-pearls and four diamonds gold, enamel crown set with emeralds, rubies and diamonds, the cameo signed Ronca for J. Ronca of ChelseaInstituted by Queen Victoria in 1862 as a private family award to commemorate Prince Albert.
The Order was extended to four classes in March 1818 but but limited to the Sovereign and forty-five ladies. The first two classes were reserved for Royal Ladies, the second class being specifically for those of Queen Victoria's granddaughters who were not British princesses, the third class for the Mistress of the Robes and Ladies of the Bedchamber, and the fourth class for Women of the Bedchamber.
The fourth class badge comprised of the entwined ciphers of VR and A, set with brilliants and half-pearls, surmounted by a gold and enamel crown set in diamonds. The Order ceased to exist in May 1902. This order is of the highest rarity.
Our replica resembles the order as close as possible to the original.
Item No: 40-005
Contact us about this item