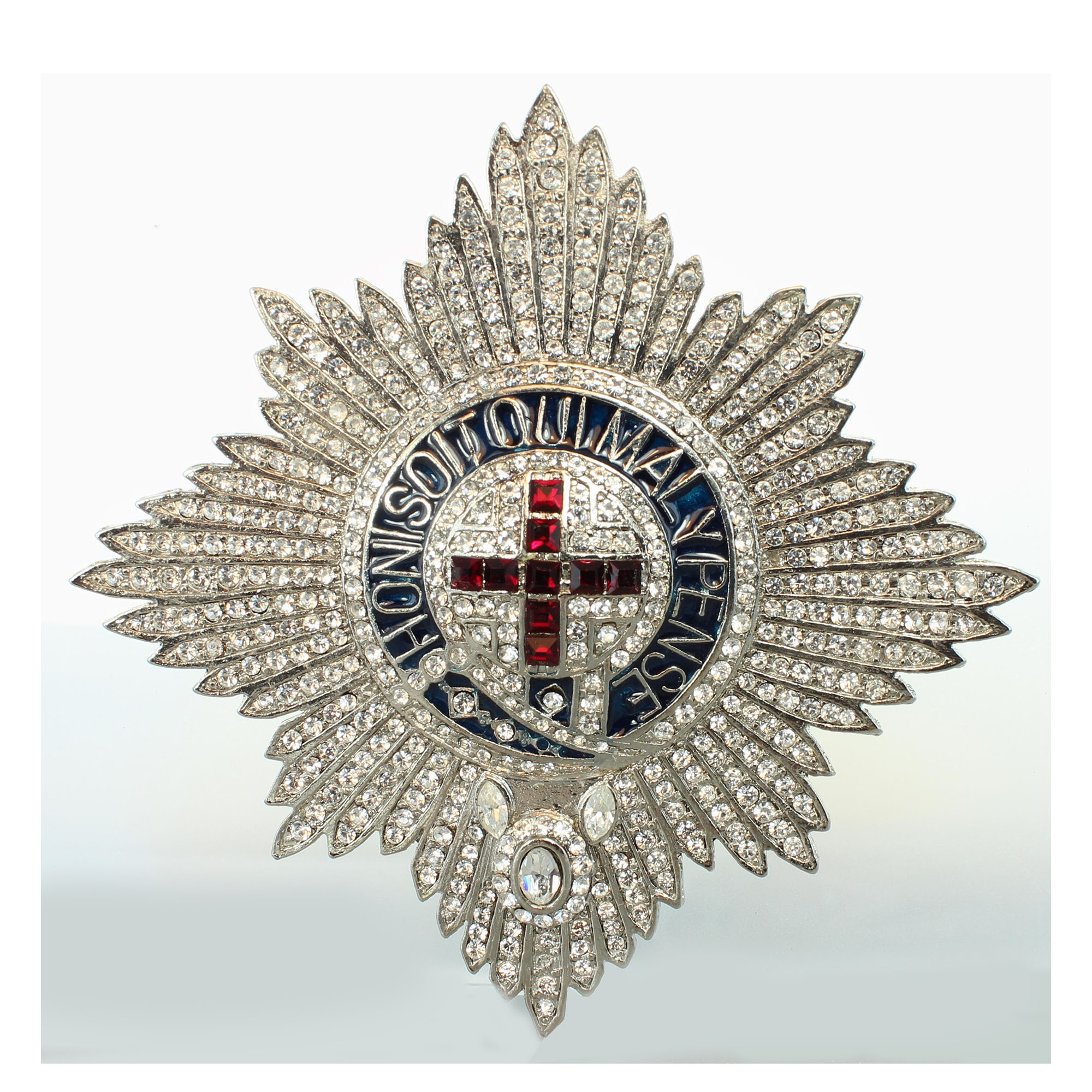 The Order of the Garter is the highest English order of chivalry, and it is one of the most important orders in the world.
The centre is a thirteen stone ruby cross set in gold between two boarders of brilliants. These are encircled by a garter of blue enamel with an inner boarder of small diamonds and a large boarder of large diamonds.
The motto HONI SOIT QUAI MAL Y PENSE meaning "Shame of him who thinks evil of it"
The motto is surrounded by a row of diamonds from which start the star rays. There are four large rays and four smaller rays. At the front of the garter is an oval rosette with a large diamond in the centre.
Our replica is made as near as possible to the original piece. It has been hand enamelled and hand set. It is finished in silver plating.
Item No: 40-001
Contact us about this item