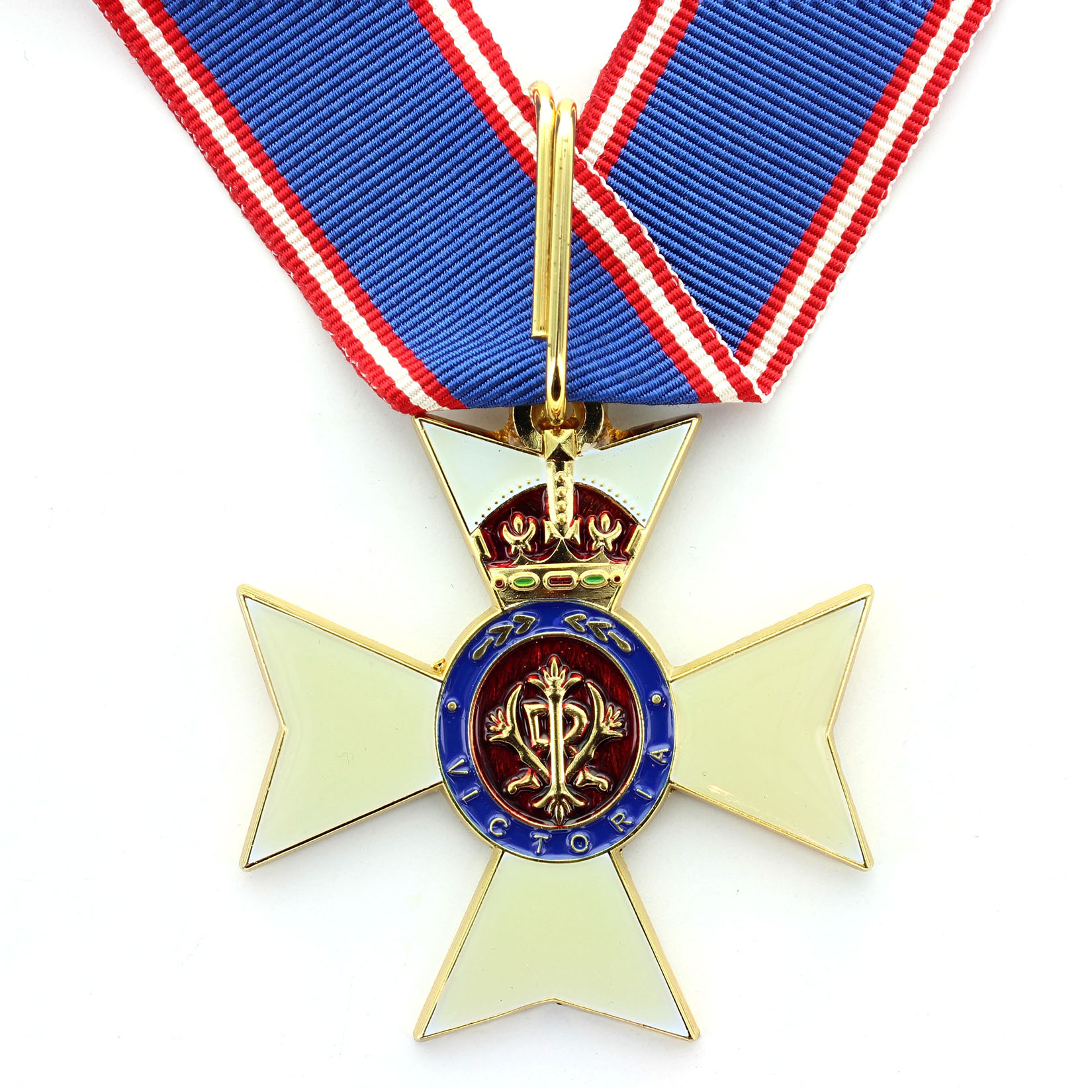 The Royal Victorian Order is a dynastic order of knighthood established in 1896 by Queen Victoria. It recognises distinguished personal services to the monarch of the Commonwealth realms members of the monarch's family.
There is no limit on the number of individuals honoured at any grade and admission remains at the sole discretion of the monarch.  There are five grades of this order and the top two grant titles of knighthood. 
After 1931 when the Stature of Westminster came into being and the Dominions of the British Empire became independent States, equal in status to Britain, the Royal Victorian Order remained open to all King's realms, thus, as with the monarch who conferred it, the Order ceased to be purely British. The order was open to foreigners from its inception the Prefect of Alpes-Maritimes and the Mayor of Nice being the first to receive the honour in 1896.
Item No:  40-053
Contact us about this item