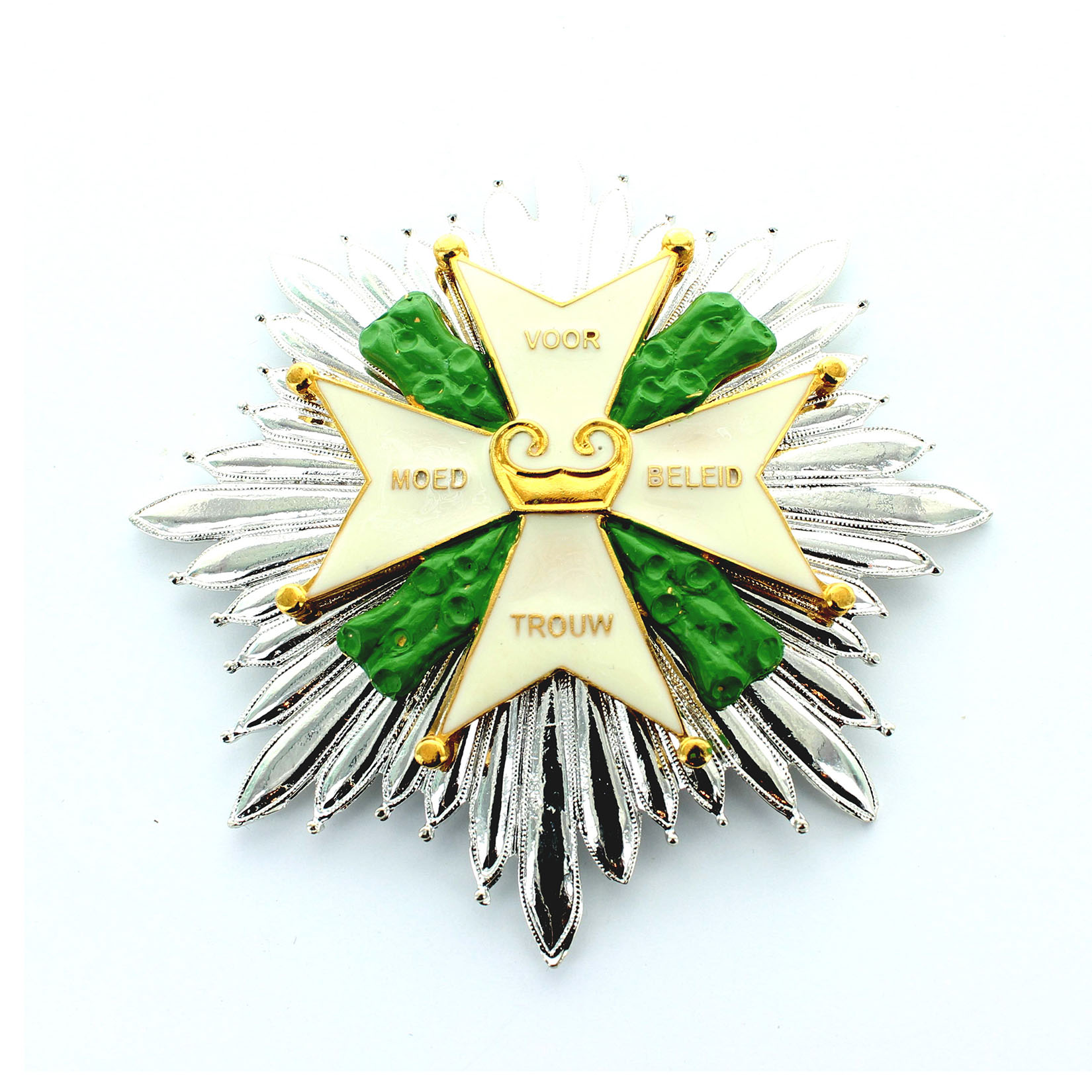 In the Dutch honours system most honours are the responsibility of the Netherlands government. The House Orders, however, are awarded by the discretion of the Dutch monarch alone.
Over the centuries, hundreds of medals, decorations of merit and valour and orders of knighthood have been instituted by  the successive Governments of the Netherlands.  The oldest were found by the Counts of Holland. 
Their successors, the House of Burgundy, founded the famous Order of the Fleece.   This order still exists in Spain and in the Austrian Imperial House.
The first King of the Netherlands, William I, founded the Military Order of William and a civilian order, the order of the Netherlands Lion.  His successors founded several orders of merit and some two hundred medals, stars and crosses.  The Netherlands never established a colonial order for the Dutch East Indies.
Item No: 40-037
Contact us about this item