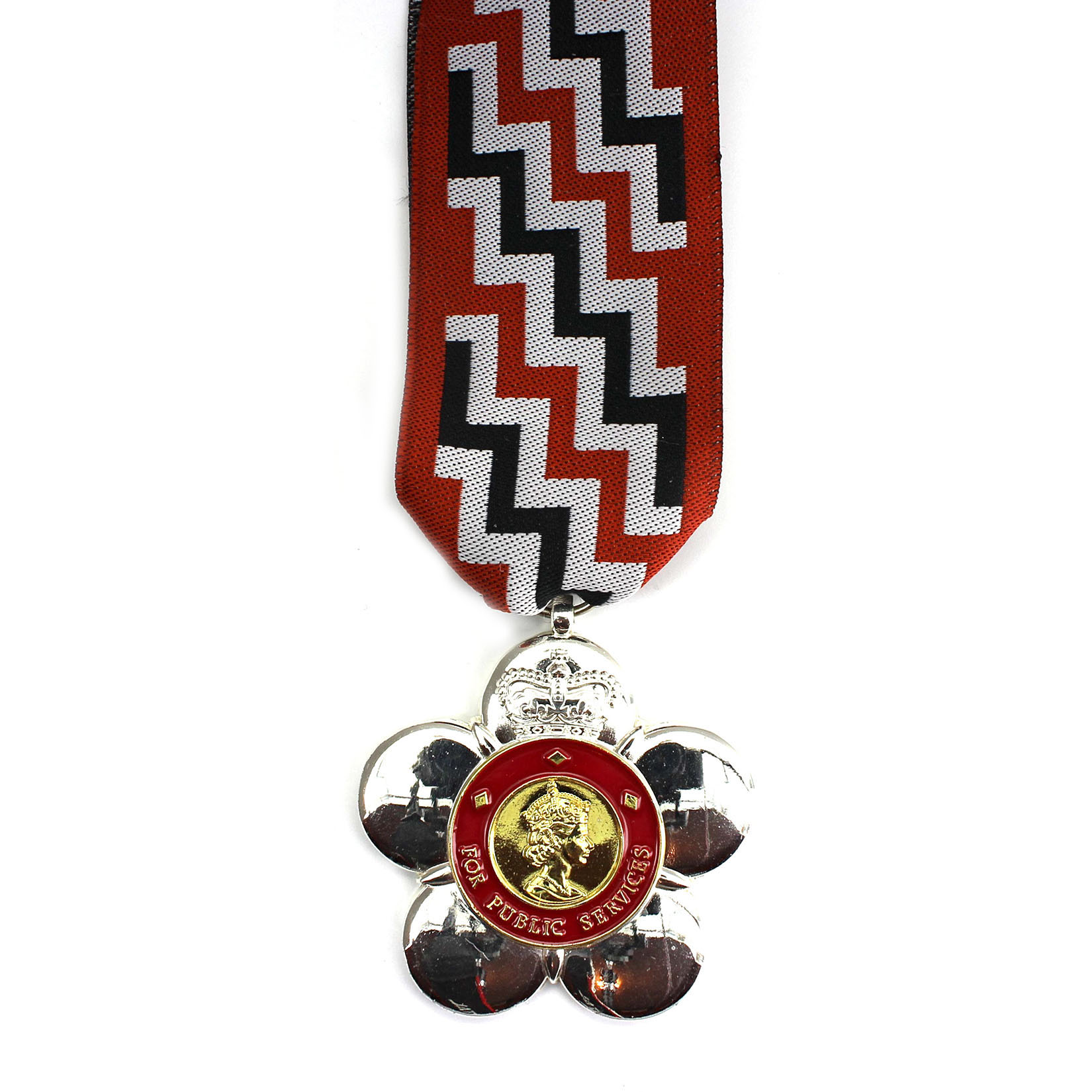 he Queen's Service Order was established by royal warrant of Queen Elizabeth II on 13th March 1975. It is used to recognise valuable voluntary service to the community or meritorious and faithful services to the crown.
This order was created after a review of the New Zealand's honours system in 1974.  The Queen's Service Order replaced the Imperial Service Order in New Zealand.
The order is a stylised manuka flower which is native to New Zealand, with five petals which contains an image of the reigning monarch, surrounded by a red circle which is inscribed FOR SERVICE and crowned at the top.  The ribbon has an established pattern of black, white and red diagonal steps  which signify the growth of man, striving ever upwards.
The insignia is worn on the left lapel of the coat for men or from a ribbon tied in a bow at the left shoulder for women.   The Governor General of New Zealand wears the badge on a thin gold chain.
Item No:  40-061
Contact us about this item