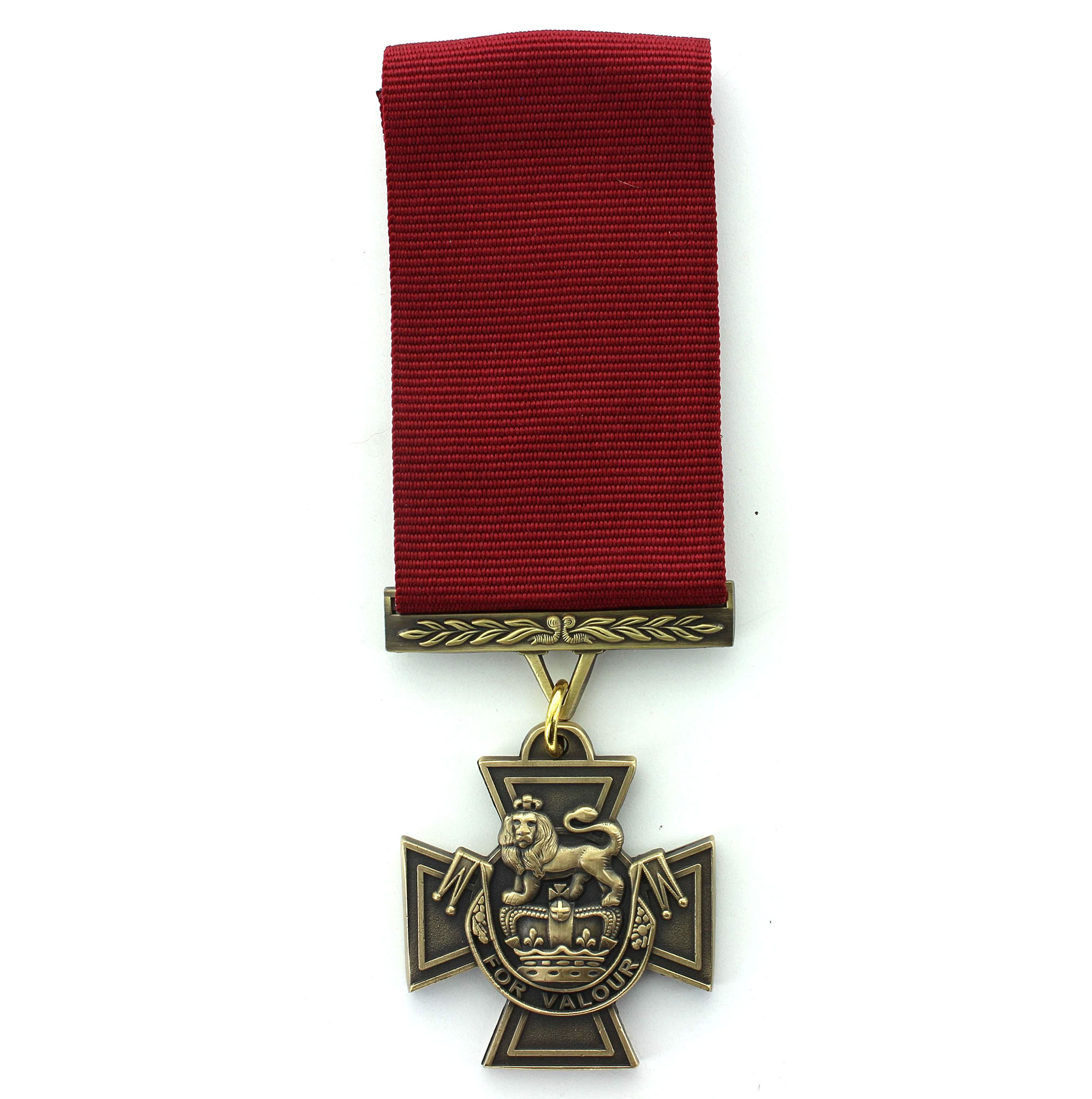 The Victoria Cross is the highest and most prestigious award of the British honours system. It is awarded for valour to members of the British Armed Forces. On 26th June 1857, Queen Victoria presented the first 62 Victoria crosses in front of a cheering crowd of 100,000 people.
The Victoria Cross may be awarded may be awarded to a person of any military rank in any service and to civilians under military command. 
These investitures are now usually held at Buckingham Palace.
The origins of the Victoria Cross can be traced back to 1854, when Britain found itself fighting a major war against Russia.
Item No:  40-057
Contact us about this item