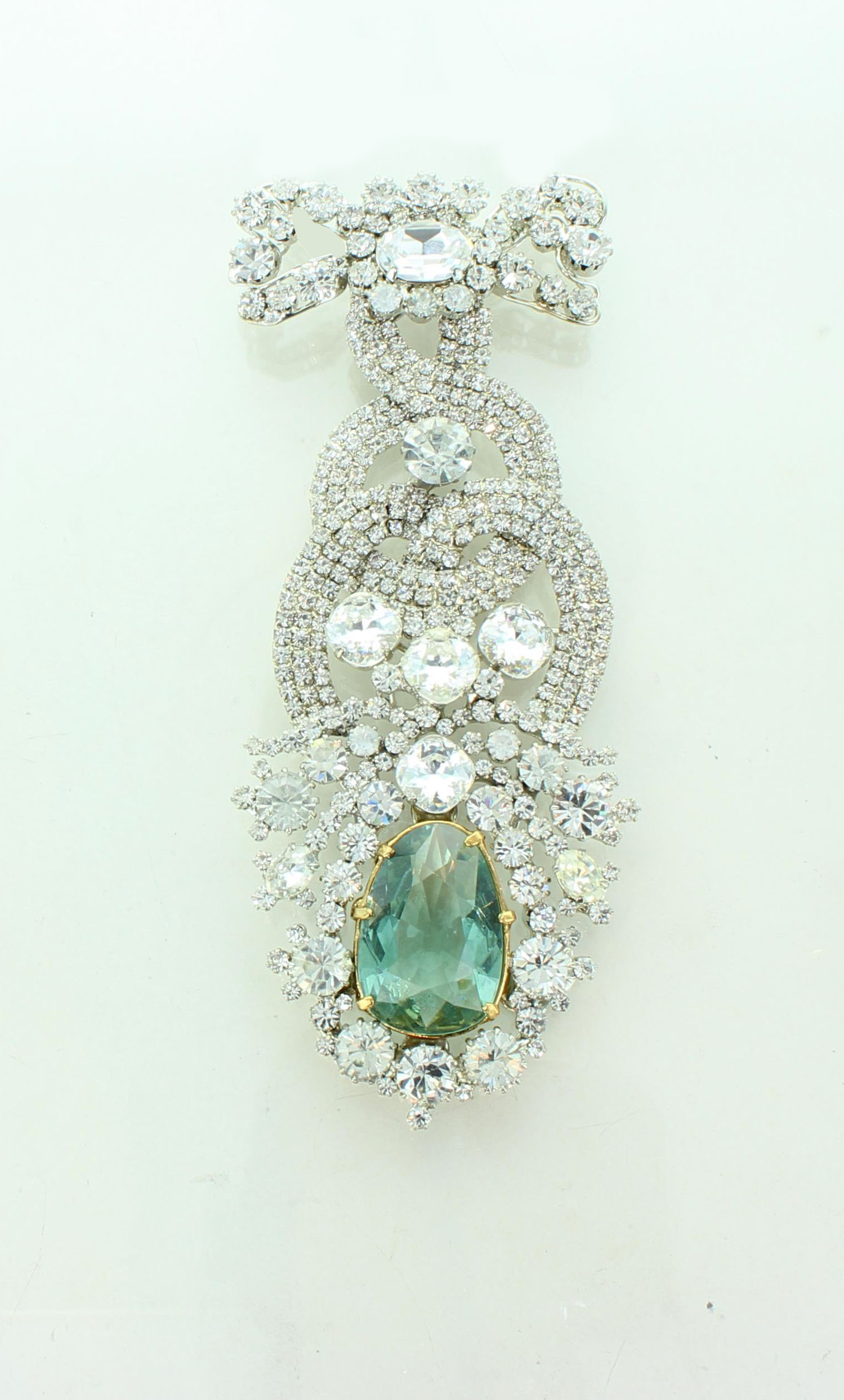 The Dresden Green Diamond, known as "Dresden Green dates back to 1722. It is a natural green diamond having 41 carats. It probably originated in the Kollur mine in India It is said that the diamond is flawless.
It was acquired by Augustus III of Poland from a Dutch merchant in 1742 at a Fair in Leipzig. In 1768 the diamond was combined into a very expensive hat ornament. It was surrounded by two large and 411 smaller diamonds
For the last two centuries it has been on display at Dresden Castle in Germany.
After World War II it was relocated to Moscow for a decade before being returned to Dresden. In November 2019 it was sent on loan to the Metropolitan Museum of Art in New York. In 2000 the Dresden Green went on display at the Smithsonian in Washington next to the largest blue diamond in the world – The Hope Diamond
The setting that the Dresden Green still appears in today.
Length: 14 cm
Width: 6 cm
Item No: 31-001
Contact us about this item